Lindum completes new primary school in Middlebeck
September, 2021
A new primary school built by Lindum in the growing community of Middlebeck near Newark has welcomed its first pupils this week.
Christ Church C of E Primary School is a state of the art building which was constructed by Lindum for master developer Urban&Civic (U&C).
Nestled within the flourishing neighbourhood of Middlebeck, the school replaces the former Christ Church Infants' School on Victoria Street, and within its first intake will be welcoming pupils from nursery up to year 4.
Following 12 months of construction by Lindum Group, in partnership with the Diocese of Southwell and Nottingham, Phase 1 of the school features seven classrooms, a large nursery, an open-plan library, sports hall and dining hall.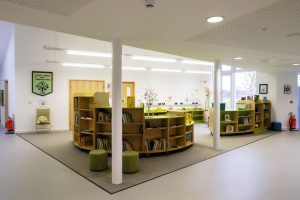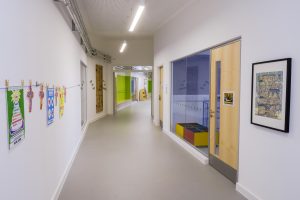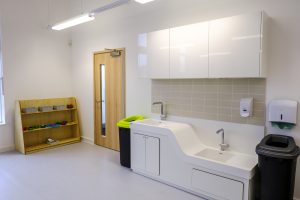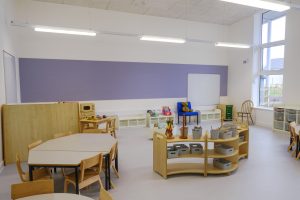 Headteacher Mrs Alison Richardson, said: "It has been an extremely exciting week for the school community, and welcoming the children to their new school has been an absolute privilege.
"Staff and Governors have worked very hard to make the new school ready for the start of term and we are all looking forward to seeing the children flourish in their new school surroundings."
The new building provides extensive indoor and outdoor spaces that were not available on the old site, including comprehensive sports provision, community access and a place of worship for the local congregation.
Mike van den Berg, Senior Development Manager for Urban&Civic at Middlebeck, said: "This milestone for the Middlebeck development holds great significance as it follows over 12 months of ongoing construction work, despite the pandemic and the challenges this inevitably bought with it.
"To see the vision we had for the school come to fruition and those first pupils step foot over the threshold is wonderful. This fantastic new building will provide a safe and secure environment for its pupils to flourish, within an ever-growing neighbourhood."
Nigel Frith, from the Diocese of Southwell and Nottingham, said: "It is fantastic to see the school opening its doors. The building promotes a terrific learning environment and we can't wait to see what a difference this facility will make in our community.
"The strong Christian ethos and values that shone in Christ Church Infants' School will thrive here. I have every confidence it will be both an amazing school and a real centre for the community.
"We've worked closely with the Headteacher Alison Richardson, Urban&Civic and Nottingham County Council to deliver this project. We will continue to work alongside all parties to nurture this incredible new provision for the community and, at heart, its pupils."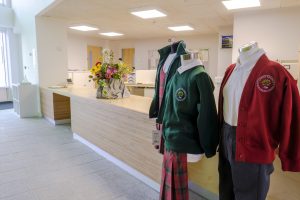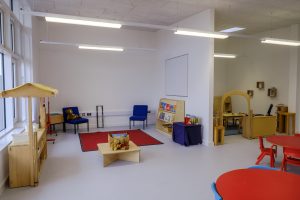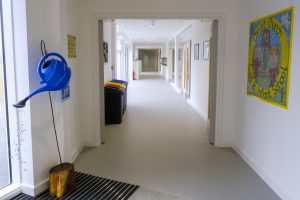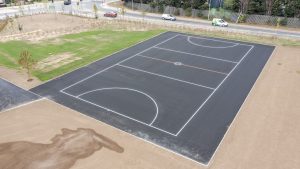 Formerly known as Land South of Newark, Middlebeck is a 694-acre urban extension on the southern edge of the town which is currently home to over 180 families, an independent cafe Gannets Middlebeck and a host of green spaces and waterways. When complete the neighbourhood will be home to a community of 3,150 homes.
Lindum Group's Construction Manager Mark Robertson said: "We are delighted to see the children settling in to their new school. It's a fantastic facility which raises the bar in terms of design and specification.  It's been great to work with Urban and Civic again to deliver another building on the Middlebeck development, which is just 13 miles from our offices in Lincoln.
"Construction began just after the Covid outbreak, which posed a number of unique challenges. It became very difficult to procure materials and labour supply was threatened. At our peak, we had up to 60 people working on site each day so infections and isolation had the potential to really impact our progress. Thankfully, our working practices and strict site hygiene meant we were able to hit our deadline and handover the building in time for the new term.
"Lindum was awarded this contract through a two stage tender process. Our team helped to develop the design and made value engineering suggestions.  As well as the building work carried out by Lindum Construction, Lindum Joinery was commissioned to build the reception desk, wet play tables and storage units for children's coats and bags and our specialist roofing and cladding division KGM was appointed to install the building's envelope.
"Waste from site was managed by Lindum's Recycling Centre, which diverts 99 per cent of rubbish from landfill. In addition, all excavations remained on site and are being reused as top soil and gravel."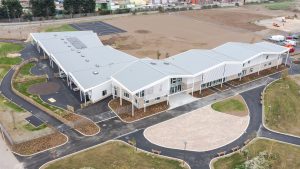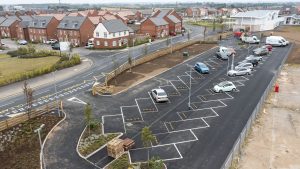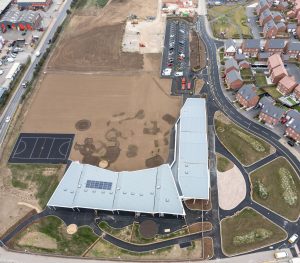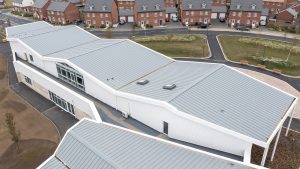 Share